Exhale House
exhale
verb
to breathe out air. Its muscular action is involuntary: it pulls downwards when we inhale and relaxes as we exhale.
A narrow house sat in a garden. It was as if it was holding its breath, being quite limited in internal living and kitchen space as well as rather frugal with its openings to the rear garden. Simple in form, the existing layout worked quite well aside from the narrow nature of the living spaces.
The decision was made to widen the house, and to provide more access to the garden. The house was made to exhale, becoming more porous through a series of sliding doors, and more generous in its interior spaces, as if it just relaxed. Through the additional glass the garden became more a part of the house, and the extended views from inside to outside added a feeling of space and light to the interior. Additional exterior decking extends the in-between space, which is neither interior nor garden but adds functionality and allows for the enjoyment of the temperate climate in a range of wind conditions.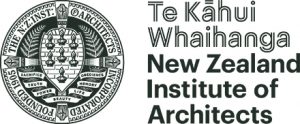 Recipient of NZIA award