Visitor Information Centre
The i-site commission was won in an architectural competition. The brief included restoring the historic existing building and activating the river's edge. The completed new Information Centre is the focus of this area and integrates with the precinct, as a model of heritage adaptive reuse. The original structure and its architectural volumes have been restored and adapted. The building was cut off from the river's edge, and a few simple moves were introduced to address the issues. A central courtyard garden brings light and ventilation deep into the footprint.
The Whanganui Centre is a destination in its own right, a place visitors will come to visit as much as they will come for information, and with a real historic integrity. The design is about the river, is focused towards the river, and leads you to the river. Terraced floors were introduced to step down towards the river and on the north side, a linear deck and canopy is provided, a sun trap, in the place people will naturally want to gravitate to – the sunny place overlooking the river.
An atrium void was formed through the centre front of the building to visually link, and provide access between the upper and lower levels, while the joists that came out of the light wells are reused as part of the long reception desks. The river's edge side of the building was opened up to the river views with new extensive glazing. Adaptive reuse of an existing building is an important environmentally sustainable model for building in Whanganui. Even though this building has been refitted, re-clad and brought up to current codes, it is still regenerating existing building patterns.
The mix of building tenants is uniquely Whanganui and add up to a different visitor centre experience than you will find in nearby towns. The new structure was also upgraded to include underfloor heating, high insulation values and passive systems. It demonstrates how heritage fabric can be respected, restored and adapted to give it a new life. In view of its future life it also has a lift and sprinklers allowing changes in building use to occur, and a flexible design that is easily reconfigurable as programme requirements change.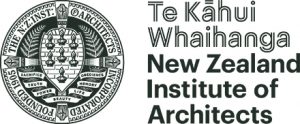 Recipient of NZIA award